Canned Tuna Nutrition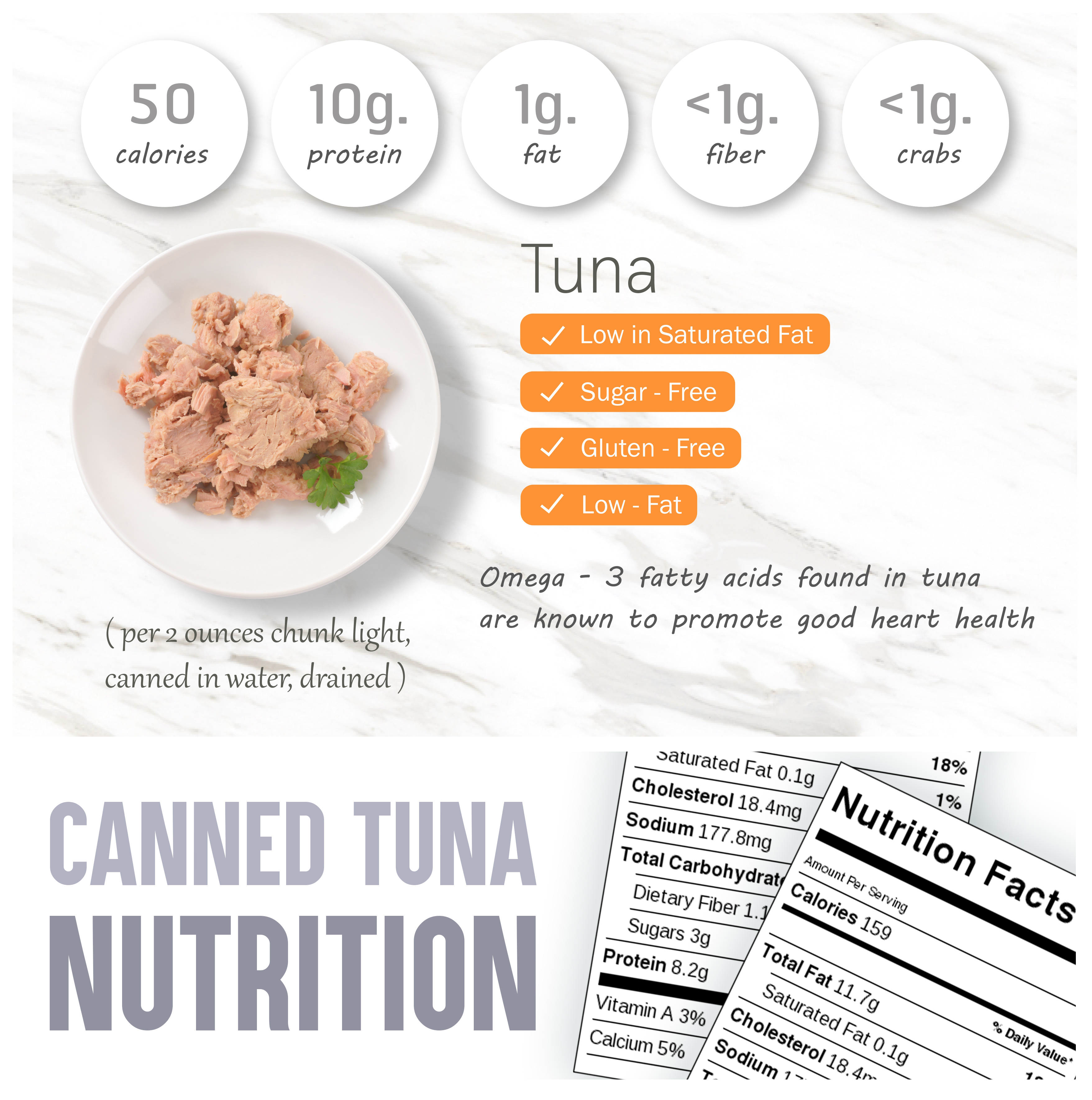 Canned tuna is a good source of essential nutrients,
such as omega-3 fatty acids,
high quality protein, selenium and Vitamin D.
Most tuna species have approximately
1 to a maximum of 5 grams
of fat per 100 gram (3.5 ounce) portion and less than 50
milligrams of cholesterol and sodium. Tuna also provides an
important dietary source
of the long-chain omega-3 fatty acids
needed for good heart health, brain function
and normal growth
and development. Albacore and bluefin tuna have the highest
levels of omega-3 fatty acids followed by skipjack and yellowfin.
The canning process
creates a convenient,
nutritious product with a long shelf-life that is a good source of
protein and other nutrients such as omega-3 fatty acids.
The nutritional composition
of canned tuna products
is influenced by the liquid (oil or water) that it is packed in
and whether or not other ingredients such as salt are added.
Nutritional labels
provide a basis to compare these products.