10 Amazing ways to turn a can of tuna into meal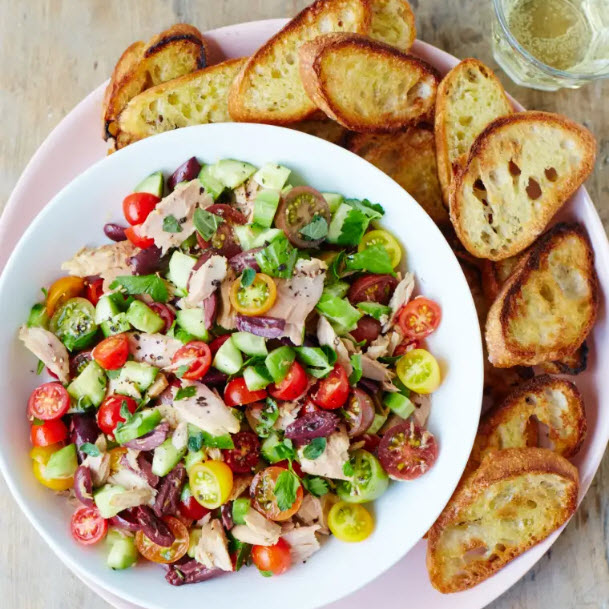 (Image credit: Lauren Volo)

Long-time a pantry staple, the can of tuna is reliable. It's there when you need it.
It's inexpensive. It's packed with flavor and protein.
And it's definitely not boring.While the traditional tuna salad
sandwich is one of my favorite comfort foods, I love that the humble can
of tuna can be transformed into a range of amazing meals.

1. Toss it.

Into a salad, that is. There are so many ways you can assemble a tuna salad.
You can go with mayo, of course, but also with vinaigrette, hummus,
and even avocado. Bust out a new flavor profile to take your tuna salad over the top.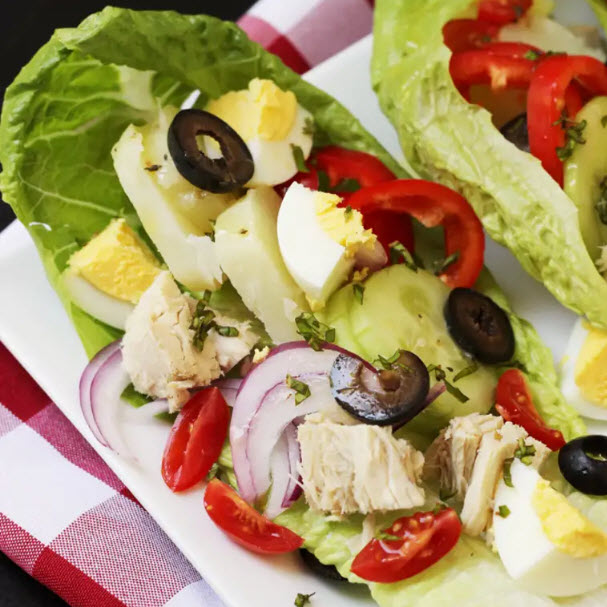 (Image credit: Jessica Fisher)

2. Serve it on lettuce wraps.

Lettuce wraps are a quick and easy way to enjoy some of your favorite salad
toppings and sandwich fillings. You can even buy the lettuce leaves prepped
and ready in the produce department, making for quick and easy lunches.
Tuna is a perfect topping.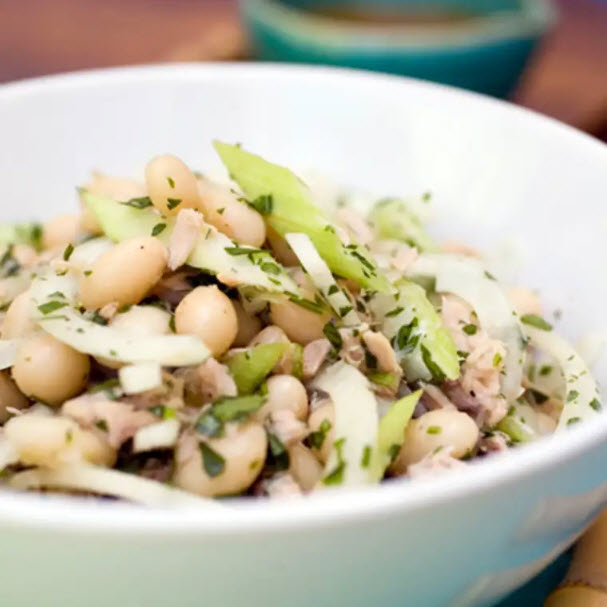 (Image credit: Image reprinted from Heirloom Beans with permission of Chronicle Books)

3. Pair it with beans.

Yep, with beans. You'll be pleasantly surprised how well the textures blend.
My college-aged son, who's into bodybuilding, recently stirred it into chili.
Apparently, it's a thing. Tuna pairs well with beans in soups, chilis,
and especially bean salad.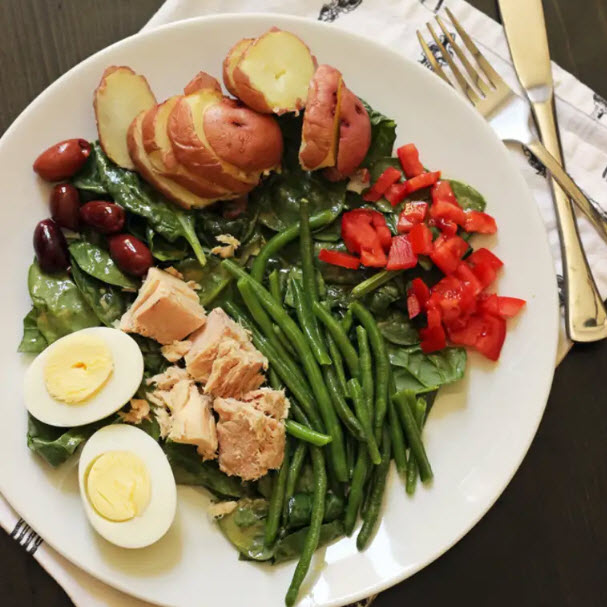 (Image credit: Jessica Fisher)

4. Top a salad with it.

Lunch salads are my go-to. Often I use whatever leftover proteins
we have from dinner, but the can of tuna is a great fall-back, particularly
when it's made into the traditional Salade Niçoise.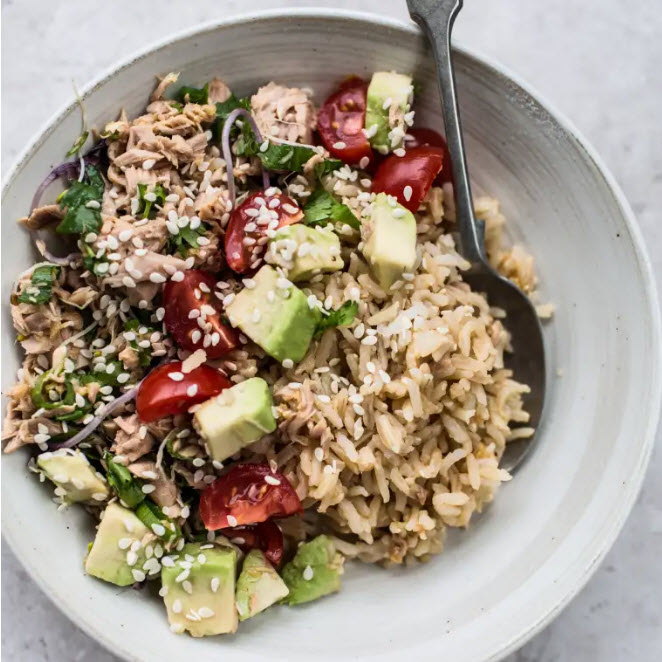 (Image credit: Izy Hossack)

5. Think outside the bowl.

While fresh tuna is certainly a treat, you can enjoy all your favorite sushi
or poke flavors alongside the more affordable canned tuna.
No, it's not the same, but it's still super tasty.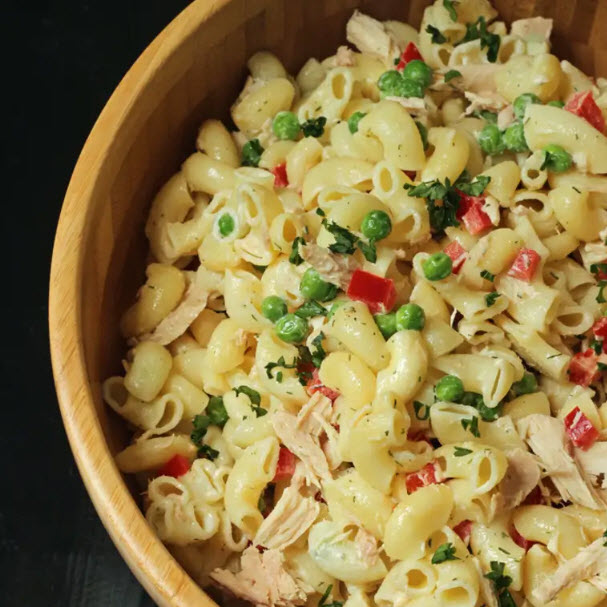 (Image credit: Jessica Fisher)

6. Stir it into pasta.

From puttanesca to the humble macaroni salad,
canned tuna works well stirred into your favorite pasta dishes.
It adds a hearty boost of protein without increasing the cost of the dish.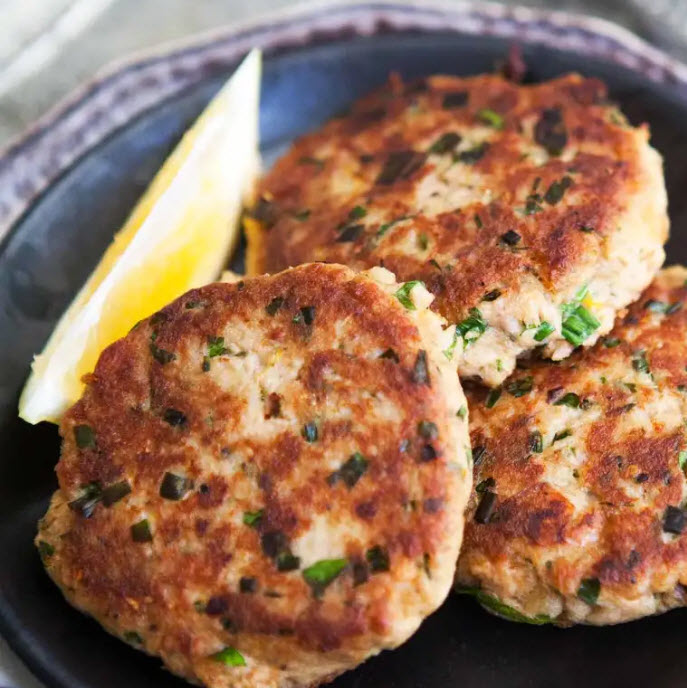 (Image credit: Elise Bauer via Simply Recipes)

7. Mix it into patties.

Cooked and flaky already, canned tuna is a perfect base for your favorite
fried patties. Serve with cocktail or tartar sauce on the side for a comforting lunch.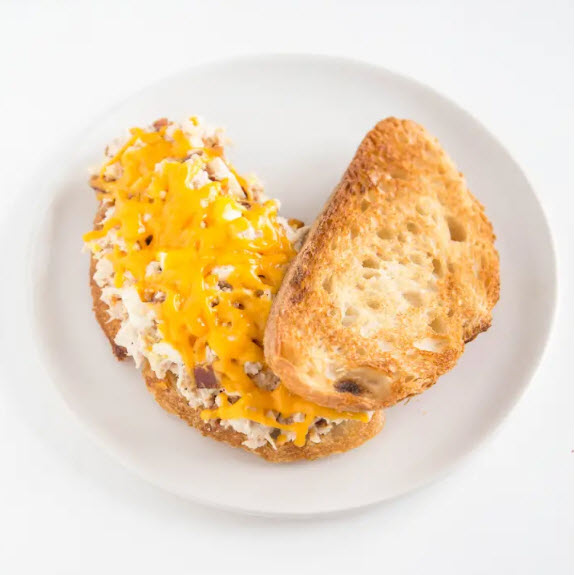 (Image credit: Kelli Foster)

8. Say cheese.

Make your favorite tuna salad sandwich, only layer on some cheese
and pop the whole thing in the panini press. Hot, gooey, and creamy,
it's one of the best things since sliced bread.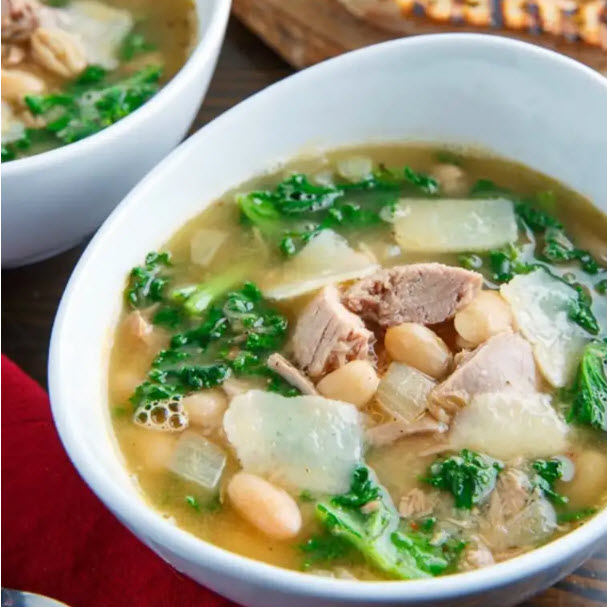 (Image credit: Closet Cooking)

9. Stir it into soup.

Soup lunches are some of my favorites.
They're quick and easy and super simple to pull together with pantry staples.
Add a can of tuna to your weekday soup for extra protein, texture, and flavor.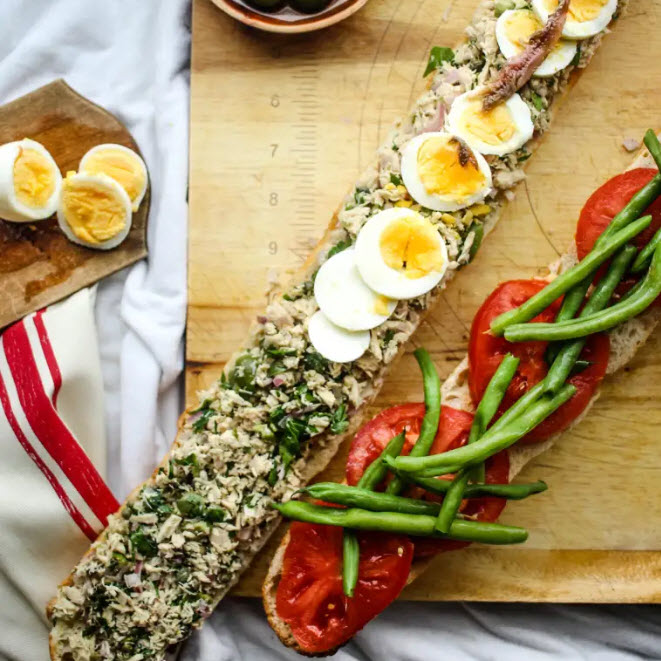 (Image credit: Jerrelle Guy)

10. Take a trip to the Mediterranean.

The pan bagnat is the Mediterranean version of the tuna sandwich.
It literally means "bathed bread," thanks to the addition of a flavorful vinaigrette
dressing. For best flavor, my French mom insists that you use tuna canned in oil.
Refer to: https://www.thekitchn.com/10-amazing-ways-to-turn-a-can-of-tuna-into-a-meal-247281